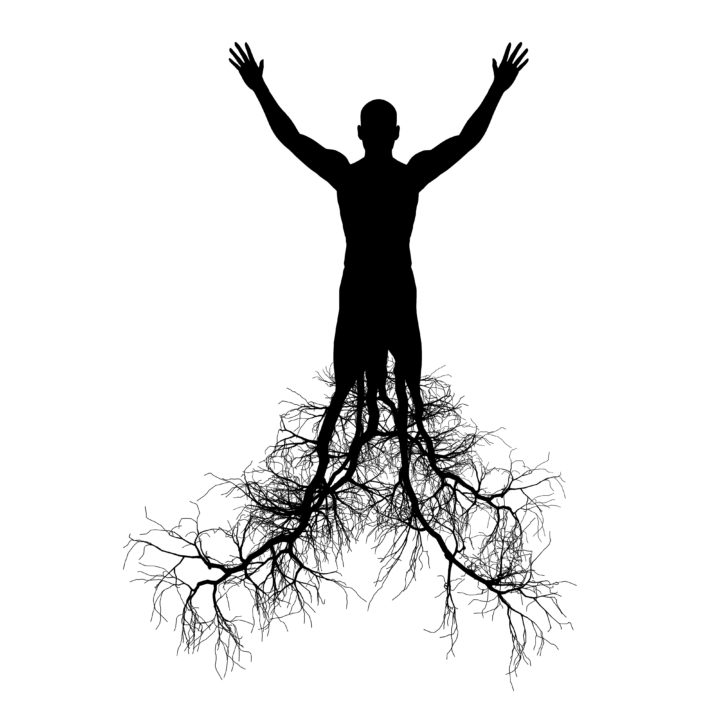 This Wednesday, I began the day by reading the sports section in the Miami Herald. Then, I went to my desk to work on my current book project about high-margin selling. Somehow the quirky chemical mixture in my brain catalyzed both those activities into the idea in this post: goals are good, but expectations are better.
The article in the sports section concerned the Miami Dolphins, who are on a six-game winning streak after beginning the season with just one win in five tries. As a fan, I'm just happy about the wins, but as a blogger I'm more impressed with how they have won. In almost all their victories their chances of winning were either bleak or severely threatened late in the fourth quarter. Two weeks ago, they looked pathetic for the first three and a half quarters against the LA Rams, and trailed 10-0 with five minutes left. Somehow, their offense came to life and they scored 14 points to win the game. Last week, they had a 17 point lead in the fourth, but had to make a last-ditch goal line stand to prevent the 49ers from tying the game in the last seconds.
The "same old Dolphins" of recent years would never have showed the resiliency to deal with adversity late in the game. The article I read explained how the culture of the team has changed under new coach Adam Gase. While the Dolphins have always wanted to win, and have gone into every game with the goal of winning, for the first time in a long time they now go into games expecting to win.
"Coach Gase came in trying to establish a winning culture," receiver Jarvis Landry said. Now, "we go into games not hoping to win but expecting to win. When you approach the game expecting to win, that's usually the outcome."[1]
Even when things might have looked bleak to the fans, the players have expected to win. When quarterback Ryan Tannehill took the field with five minutes left, he told the players that they would win the game.
So, what does this have to do with high-margin selling?
Negotiating a fair price for your product or service with demanding buyers can be just as tough a game as football, one in which relative power, strategy, skill, and attitude are all critical factors in determining the outcome. The first three factors shape your expectations, and then your expectations shape your attitude.
As Wharton professor G Richard Shell says, "Research on negotiation confirms that anyone who is willing to take the time to develop higher expectations will do significantly better and do so without putting his relationship or reputation with others at risk."
He then adds: "What is the difference between a simple goal and something that has matured into a genuine expectation? Basically one thing: your attitude." [2]
So much has been written about the importance and the power of goal-setting, and I agree that it's critical to set goals. However, there is a clear difference between a goal and an expectation:
An expectation is a considered judgment, which means it's based on hard-headed reality, on knowing and not just wanting. An expectation is "earned belief", as Roger Bannister showed the world.
You can choose any goal you want, but you can't choose your expectations; they grow organically through the work and preparation you put in.
Goals can often be extrinsic, imposed on you by others, but expectations can only be intrinsic; intrinsic beliefs put down deep roots and produce hardy plants.
Don't get me wrong, goals are extremely useful and valuable. But expectations are even better, especially in any competitive activity that involves a clash of wills, whether it's sports, sales, or even politics and war. That's because your expectation shows through in the way you interact with others. The attitude that you bring to the field or negotiating table is contagious, and imbues your dealings with others with a quiet but palpable confidence. When they see your confidence despite their best efforts, it has to shake theirs a bit.
Dealing with your customer is different from sport in that it does not have to be—in fact, should not be—competitive. If you're doing your job right, earning a higher price is not necessarily a zero-sum game in which one side wins and the other party automatically loses. That's why if you have a reasonable expectation based on fact that your solution is better and worth the higher price, you can accord your buyer with confidence that they're making the right decision, which is especially helpful if they have to sell the deal internally.
The resiliency the Dolphins have showed is a direct result of their expectations. Expectations cultivate conviction which in turn affects your perceptions of what happens during the process. Many things happen that can be viewed as setbacks or opportunities. When the Dolphins returner fumbled a punt on their own two yard line in the San Diego game, the defenders said to themselves, "This is exactly what we like, an opportunity to show how good we are." It's confirmation bias at work: if you expect to lose, anything that goes wrong is confirmation that you were right. If you expect to win, anything that goes wrong is just a minor speed bump. That attitude is at the heart of resiliency; it's not just a refusal to surrender, it's an incapacity to even consider surrender.
Keep on setting goals. But then get to work immediately to turn them into expectations.
[1] Read more here: http://www.miamiherald.com/sports/nfl/miami-dolphins/article117555443.html#storylink=cpy
[2] G. Richard Shell, Bargaining for Advantage, p. 24.