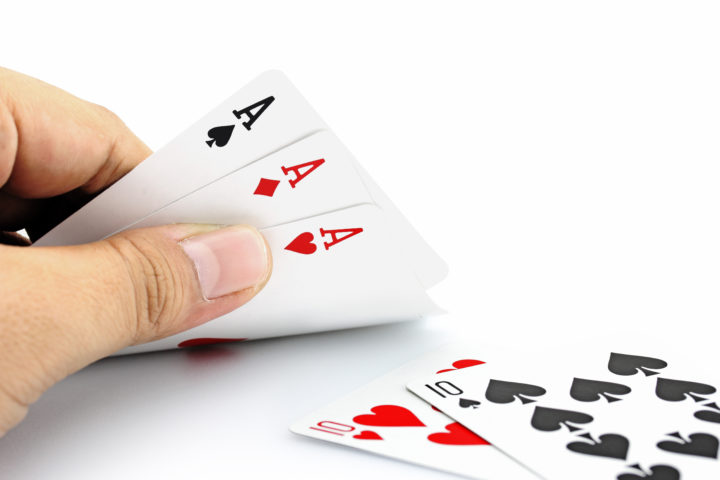 This post pulls together several separate threads that I've experienced over the past few days. First, I've been working on a new speech about healthy sales cultures for a new client, and I've found that what seemed to be a straightforward and routine undertaking has gotten much deeper than I expected. Second, I  listened in on a podcast by Tim Hurson on The Sales Experts Channel, in which he introduced me to the concept of the "third third". Finally, in a conversation with a new client this weekend, he told me that he had begun working on his first book, but abandoned the project when he got negative feedback on his first chapter.
These three separate incidents helped me to spot—or maybe just clarify—a pattern that seems to apply when you take on a difficult project that requires both deep understanding and creativity. I examined similar situations that I've been in before, including writing three books, creating new courses, and—of  course—major speeches. I can't say for sure whether it applies to anyone besides me, but I'm not that different from you, so you might find it helpful.
I noticed that these undertakings seem to go through three phases if they are to succeed:
Ambition
Concern/Crap
Excitement
Ambition: The project has to be ambitious, with just a slight whiff of "fake it 'til you make it", for the next two stages to kick in. If the project is comfortably within your current capabilities, the good news is that you won't go through the concern/crap stage, but the bad news is that you won't produce anything to get excited about either. On the other hand, it has to be close enough within reach that you have to have some sense of confidence that you can rise to the occasion. For example, for my project I knew that my experience and wide reading have given me a good grasp of the topic, although I've never put it together into a coherent package.
It has to be big enough and worthwhile enough to stimulate your interest and sustain it during the inevitable next stage. Even better, make a commitment so you don't have the option of backing out when the going gets tough, because it will.
Concern/crap: This is by far the hardest but the most productive phase of the entire project. As you get deeper into the topic, you generate concern and inevitably produce crap. The concern arises because as you dig into the nuance and detail of the points you're trying to make, you realize that you have to learn far more than you thought—and the more you learn, the more you figure out how much more there is still left to know. You discover that others have more expertise than you do, so you begin to doubt your own abilities, maybe even your right to talk about it.
The crap comes out as you start regurgitating everything you know onto the paper or your slide deck, because your concern causes you to overcompensate, and you haven't thought through the patterns and linkages carefully enough. The less you understand something, the more words you use trying to show otherwise.
But there's value in just getting stuff on paper, regardless of how bad it is. It builds momentum and helps you think out loud. Plus, as long as you allow yourself enough time, you'll find that your mind is somehow working on the problem in the background. In my own case, I inevitably wake up in the middle of the night with new insights or a clearer idea of how everything fits together.
The most important thing is to keep going. As Tim Hurson says, we stop thinking before the good stuff comes. So, when my friend quit writing his book because he found out it wasn't as good as he thought it was, he forfeited his chances of working through to the good stuff. During the concern and crap stage, remember to keep pounding the rock, because frustration can mask the real progress that's going on underneath.
The crap stage can easily frustrate and discourage you, but here's where your ambition comes to the rescue. If you've committed in some way, you can't get out of it, so there is no way out but to keep plowing forward to produce something that won't embarrass you and will truly add value to your audience. With a customer it's one thing, but if it's a personal project such as writing a book you might need to go for some type of public commitment to raise the cost of failure.
Excitement: When you break through the concern and crap stage, the glittering prize at the end is the incredible excitement you will feel knowing you've produced something fresh and worthwhile. As your key ideas crystallize in your mind, you start cutting out the crap and clutter—chipping off the rough edges and additional polishing makes the hard diamond sparkle through, and you can't help but be charged up to deliver it.
You know you're going to deliver something that others will value, and you're going to look good in the process. You get to the point where your only thought is, like Jack Welch: "I can't wait to get out there and do this!"
What if you get through the first two stages and you're still not excited? Repeat steps 1 and 2.